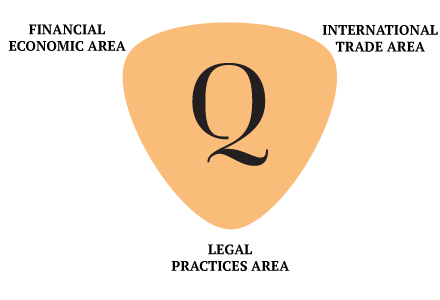 Insolvency Practitioners in London, U.K
Quabbala Limited is a legal firm specialized in helping small and medium sized businesses who are experiencing financial difficulty, having bankruptcy or insolvency situations in the UK. Our insolvency practitioners in London have arbitrated several cases, looking for the best solutions depending on each situation. Find good insolvency lawyers in London is not easy, this task demands experienced professionals able to test the case and propose different legal actions, trying to protect business, management team and workers. Our insolvency practitioners have saved many companies restructuring their debts, introducing new ideas and finding a long-term solution.
Quabbala also has offices in Hong Kong, Tokyo, Madrid, Frankfurt, Barcelona, Bilbao, Valencia, Alicante, Saragossa, Seville and Malaga.
We are corporate recovery specialists who focus on the needs of our clients and partners to build strong relationships.
Quabbala Limited is a full-service multi-disciplinary Insolvecy practitioners and International Law Firm based in the City of London, with an exceptional client base and particular expertise in Insolvency situations (Administration, Members Voluntary Liquidation (MVL), Creditors Voluntary Liquidation (CVL), Company Voluntary Arrangement (CVA) and fully comprehensive experience in the following areas:
* Corporate Law
* Labor Law
* Administrative Law
* Turnaround Measures
* Structural Reorganization
* Transactional Services
What is the service of insolvency solicitor for businesses?
Every case is different. Not all the companies have the same needs, so our insolvency solicitors in London analyse each case personally, applying the specific insolvency law in the UK. We provide a complete service for bankruptcy practitioners and businesses which are looking for a solution.
If you need an insolvency lawyer, in Quabbala Limited, you will find a perfect partner to solve all kind of financial problems.
We explore all options available in great detail and with absolute confidentiality, discreetly using the deepest data available and advanced financial forecasting techniques to ensure the best possible outcome, and provide our clients strategic advice and customized alternatives to mitigate the risks of litigation, including its effect on reputation and brand.
As a London Law office, we offer a complete range of legal services to our clients, whether private or commercial. Our mission is to give ordinary people easier access to legal services and justice at reasonable cost.
Our experienced team of insolvency practitioners, highly commercial and deal-oriented, excels on bringing a calming presence to what are often tense situations. Their business acumen and good judgment prioritize rescue efforts, rather than liquidation, and their ultimate goal at all times is to achieve a settlement favorable to our clients.
We combine the personal and responsive service of a boutique, with 'big firm' expertise. Our London Law firm are highly commercial and deal-oriented, we approach our clients with the highest degree of professionalism being an approachable, professional, responsive and commercial law firm providing excellent value and support to our clients, both domestic and international.
If necessary, countermeasures can also be introduced in good time by accredited experts in contentious cases, to pursue our client´s rights and interests.
Quabbala can help your business in:
These are some of our services as a bankruptcy lawyer specialized in British cases.

Business contingency and exit planning
We prepare all the legal actions and documents in an exit case, including mergers and acquisitions situations. If you need contingency plans we can advise you to plan different circumstances and minimize risks.
Business restructuring and turnaround strategy
If you need to restructure your company you have several options, choose the best one for your business and ensure the future of your company in the long term. We work with retrenchment strategies to stop the damage caused by past decisions.
Acquisition of distressed business advice
We prepare a specific plan adjusted to your needs. We identify all the difficulties and weak processes in the company and we evaluate the risks, providing safe and reliable information, to ensure the right decision in an acquisition business.
Debt and asset recovery                                            –     
Unfortunately some problems are caused by debtors' dishonest practices which include avoiding pays. If you attempted to recover your debt but you didn't get the payment contact us, our insolvency practitioners recover your debts by way of negotiation, looking for the best resolution for you.
Debt reconstruction and consolidation
If you need to face cash flow problems or financial distress to restore liquidity we can restructure all your debts, studying your financial situation to adjust all your credits to your current possibilities.
Dispute resolution                                                         –             
Resolving disputes between parties is our diary work. We are expert in different scenarios and we work with all kind of conflicts.
Director disqualification proceeding and duties
When a company faces a bankruptcy process or similar is very common to open a director disqualification procedure. Anyone can report a company director's conduct as being unfit, so it's important to be prepared and know all the duties.
Liquidations, receiverships and bankruptcies
Sometimes a company disappears and it is necessary to legally resolve the situation. We have worked with liquidations, receiverships and bankruptcies in the UK for long years, always protecting the interests of our clients.
Pensions restructuring
We have a wealth of pension insolvency and restructuring experience, finding positive and pragmatic solutions for all parties concerned.
Refinancing
In many situations we find a key financing again a loan, or some of them. Time is very important when we speak about businesses, refinancing allows you to have more time to improve your financial situation.
Procedures requiring an insolvency practitioner
In the United Kingdom only an authorised insolvency practitioner may be consulted in relation to insolvency procedures. All our lawyers have an official license and they have worked in several cases as insolvency practitioners, always providing a professional work.
The following situations require an insolvency practitioner in the UK:
• Administrations
• Administrative receiverships
• Bankruptcy
• Company voluntary arrangements
• Compulsory liquidations
• Creditors' voluntary liquidations
• Deeds of arrangements
• Individual voluntary arrangements
• Members' voluntary liquidations
We help you to solve all of them.
Law of insolvency in UK
The legality that implies the resolution of insolvency in UK has changed in the last years, we have been working to adapt ourselves to this new situation. We try to detect alternatives and solve temporary cash flow difficulties. We have helped to many companies, now we can help yours.
Insolvency law for individuals
Insolvency laws also for theese individual situations. We work with particulars as well to avoid insolvency cases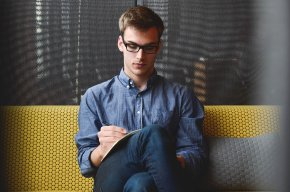 Insolvency law for businesses
We are specialized in businesses insolvency circumstances. We always get the best solution for our clients
Insolvency law for practitioners
We actualize our knowledge every day to provide the best service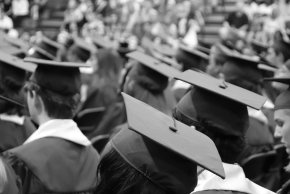 Lawyer's Office
The firm is headquartered in Madrid and benefits from an extensive network of international Law Office. The culture of excellence is evident throughout the group´s geographic reach and allows our lawyer´s office to occupy a key strategic position in the legal market, as one of the most reliable and effective International Law firms.
All our offices are centrally located and fully equipped with specialists at the highest degree of their respective positions, specifically experimented on each and every aspect of the legal map, who embrace new ideas and emerging technologies to deliver the upmost standards of service to help our clients achieve their legal and business objectives.
Our responsive team of lawyers, with multiple qualifications, many years worth of practical experience and business proficiency in Spanish and other European languages, provide innovative solutions to challenging problems and fully comprehensive legal advice on a complete spectrum of legal and financial matters to companies of different sizes and sectors with business interests in the United Kingdom and Spain, as well as to individuals seeking high-quality legal representation on the creditor and debtor sides.
In its insolvency practice, Quabbala Limited equally enjoys a privileged reputation for its upmost professional standards, level of expertise and client commitment. The personal and direct involvement of the firm's partners ensures the provision of timely, affordable and high-quality insolvency services.
We are also well versed in a wide range of complex legal areas, such as International Business Transactions, Tax, Banking, Securities, Real Estate, Emerging Business, Cross-border assignments, multijurisdictional matters, Financial Economic Area and International Trade Areas, to name but a few.
Professional organisations and associations we are part of